Musicians Performing at the Gathering
From Nashville, Tulsa, Austin, Lubbock, and nearby
Nashville, TN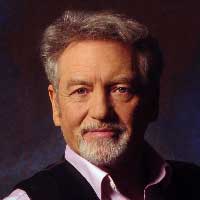 Born in Seminole, Texas and a graduate of Odessa HS, Larry is an American country and Southern gospel singer, songwriter, stage actor, and author. He had several successful solo records beginning in the mid 1970s and became part of the Grand Ole Opry in Nashville, Tennessee 1976. In 1977, he won the Grammy Award for Best Country Song for his composition of "Broken Lady" and in 1979 he was voted the "Top Male Vocalist of the Year" by the Academy of Country Music. He and the Gatlin Brothers celebrated a number of top hits, including No. 1 hits "All the Gold in California" (1979) and "Houston (Means I'm One Day Closer to You)" (1983). After a successful career in music, Larry went on to star in the Broadway production of "The Will Rogers Follies" and wrote a book called All the Gold in California that was published in 1998. He is currently working on a Broadway play about Quanah Parker which he hopes to produce and release soon. Read more >>>
---
Tulsa, OK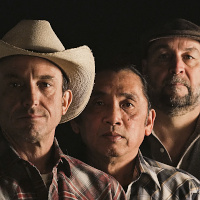 The Red Dirt Rangers have been carrying the banner for Red Dirt music since the late 1980s. Many may have opinions on where Red Dirt music grew up or was incubated and the consensus is Stillwater, Oklahoma, home of OSU and a two-story, five-bedroom, funky old place called "the Farm." For two decades, the epicenter of what would come to be called the Red Dirt scene grew up there along with the Rangers. Years before the band existed, Ben Han, John Cooper, and Brad Piccolo had become an integral part of the Farm's musical brotherhood, trading songs and licks with the likes of Jimmy LaFave, Tom Skinner, and Bob Childers and acts such as Cross Canadian Ragweed, Jason Boland and the Stragglers, and Stoney LaRue. The Rangers come to Quanah with ten records under their belt and a recent induction into the Oklahoma Music Hall of Fame, and are made up of Brad Piccolo (guitar, vocals); John Cooper (mandolin, percussion, vocals); Ben Han (lead guitar, vocals); Randy Crouch (fiddle); Don Morris (bass); and Rick Gomez (drums). Read more >>>
---
Austin, TX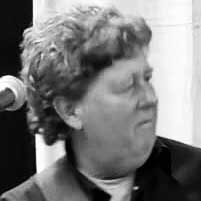 Bob plays acoustic and electric guitar and mandolin and is a long time Austin sideman, having played with Leroy Parnell, Rusty Weir, Earl Poole Ball and Chris Wall, to name a few. Born in Huntsville, Texas in 1955, Bob's parents were both from the South Texas town of Freer and the children of oilfield workers, who graduated from Sam Houston State Teachers College. Raised on hard core country, gut bucket blues, Elvis, and the Beatles, with a healthy dose of Conjunto and Tejano for good measure, he settled in Austin in the late 60's where he and a lot of his family has been since. Early influences also include the Austin sounds of the 13th Floor Elevators, Weir and of course, Willie Nelson, who Bob saw live in 1970 at a high school sports banquet and from then on was hooked. He's had some interesting gigs, backing up Johnny Cash, June Carter and Gary Morris one night in Washington, DC and jamming with Ace Frehley (KISS) down on 6th Street. Bob currently is working with the band 3 Chord Rodeo, who have been out on the Texas dancehall circuit for almost a decade (nine years). Read more >>>
---
Tulsa, OK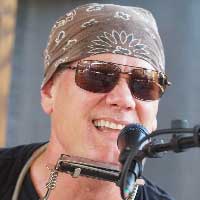 Travis has been a part of many music groups and ensembles, singing and playing guitar. He has toured with funk-soul bands such as Phat Thumb, What It Is (San Francisco), Leon Russell, and such R&B ensembles as Full Flava Kings, Wayman Tisdale, Eldridge Jackson and Toni Estes. Travis can be seen in his current solo act, Uncle Funkus as well as his two primary ensembles The Steve White Group, and 7-piece funk dance band ensemble Fuzed as well as his multi-styled ensemble with singer-songwriter Jared Tyler and songwriter Monica Taylor (Perkins).
Travis currently runs SoulTree recording studio in Perkins, Oklahoma, where he writes, produces, and records music for local and national artists. This fall, Travis will be reprising his role as Dragging Canoe for the ninth season in the original musical drama Nanyehi, the story of Nancy Ward, written by acclaimed Nashville songwriter and performer Becky Hobbs. Read more >>>
---
Lubbock, TX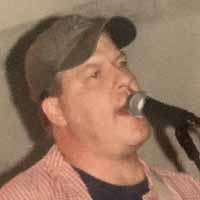 Hillbilly Weed is Jason Swindell on rhythm and vocals; Chad Robinson, on rhythm and vocals; Jason Newton on drums; Craig Tally on bass; Brent Smith on fiddle, mandolin, and vocals; and Mike Barnett on lead guitar. The story of this local country super-group begins with Jason, who is originally from Quanah, graduating in 1991 and moving to Lubbock to attend Texas Tech University shortly thereafter. It wasn't long before Jason, Jeff Knight (QHS '89) and Chad Robinson started playing music together and improving their craft around Lubbock in local clubs and private parties. After the guys went their separate ways, Jason and Jeff formed a band called Careless Weed that would play in Quanah. Chad, who hails from - and lives south of – Gould, graduated from Gould HS and then spent his last 2 years at Hollis HS, where he graduated in 1992. He lived in Lubbock from 1998-99 where he met Jason Swindell and Jeff Knight. Later, he started Hillbilly Stu,and has been playing ever since. Chad and Jason are looking forward to seeing old friends. Read more >>>
---
Comanche, TX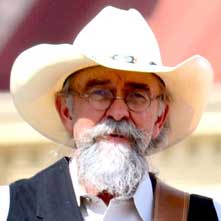 Timothy Martin has been singing and playing music for over 40 years. The lifestyle, values and culture of the cowboy and living in North Central Texas permeate his music.
He is doing his part to keep the Spirit of the West alive by writing original songs and covering artists like Bob Campbell, Doug Figgs, Dave Stamey, Ian Tyson, R.W. Hampton, as well as the old trail songs that have been a part of Cowboy lore for generations.
Timothy also has a strong gospel/bluegrass influence coming from his younger days in the Blue Ridge Mountains of Virginia. Timothy's first professional work was singing second tenor with the Christian Music Hall of Fame group Acappella out of Paris, Tennessee. Timothy and his wife of 42 years, Debbie, live in Comanche, Texas. Read more >>>
---
Davis, OK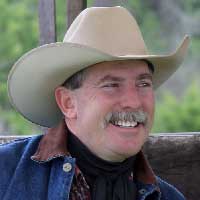 Gary is an award-winning cowboy and western singer, songwriter, historian, storyteller, accomplished guitarist, and working rancher.
Since the release of his first studio album project in 2002, Gary has traveled the country performing traditional western tunes and his original cowboy songs. Twisted X Boots, Purina Mills, John Deere, and Alvarez Guitars are just some of the national brands that have had a passion to help bring his cowboy & western music to audiences of all ages.
Gary is also an Oklahoma Arts Council Performing Artist. A resident of Davis, Oklahoma, Gary manages all Southern Oklahoma ranching operations for the Chickasaw Nation. Read more >>>
---
Devol, OK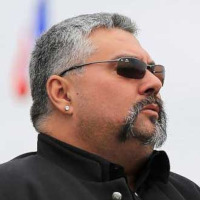 The drum is fondly called "Sovo" but it's the family name for the Sovos.
Kevin, his father June, and his family play and sing authentic Comanche pow wow, war, veteran and other songs along with the native drums. They are noted performers at many tribal events and powwows, and have been recorded by the National Museum of the American Indian (NMAI), Smithsonian Institution for the Native Words, Native Warriors project.
You can catch them throughout the event at various locations and when they start playing you will feel the call!
---
Quanah, TX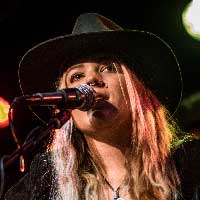 A native of Quanah, Darby Sparkman got an early start with songwriting and performing when she was barely out of high school and headed to South Plains College at 17, in Lubbock. Her debut EP Slow Songs and Cigarettes was filled with her personal truths and strong, smooth vocals and guitar.
Counting influences as diverse as Elton John and Queen, all the way to Kacey Musgraves, Stevie Nicks, Lady Gaga or Miley Cyrus, she writes and sings about familiar, authentic experiences and carries the best of Texas music with her, whether recording in Nashville, performing in Amarillo, or studying in Canyon. Watch for her new EP, The Cabin at Ghost Gum Creek.
---
Perkins, OK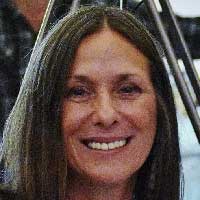 Monica Taylor, nicknamed "The Cimarron Songbird" by fellow songwriters because of her unique singing style and her home near the Cimarron river, tells stories from the heart and from her Cherokee, Scottish & Irish heritage. Another Red Dirt native from around Stillwater, Monica grew up where the Cimarron river flows just a mile to the south and writes songs about home, red dirt roads & fence posts, trains & rivers, and love & yearning. Monica's collaborations range from a side Andrews-Sisters-meets-Bob Wills gig with a former Dixie Chick (The Cherokee Maidens) all the way to promoting the "Women of Song" project that honors Oklahoma women artists who have blazed trails for others. She has recorded several albums over the years such as Cotton Shirt, Cimarron Valley Girl, The Cherokee Maidens and Sycamore Swing, The Farm Couple, Songs from the Kitchen Table and filled in harmonies on countless recordings by artists such as Cross Canadian Ragweed, Bob Childers, Jimmy LaFave, and Jim Paul Blair. Read more >>>
---
Marlow, OK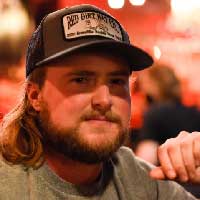 For some, the sandy-clay soils and rolling prairies of Oklahoma inspire a sense of Western nostalgia. For others, this "Red Dirt" reminds them of a certain sound from days past. For Jack Gordon Tidwell, it has always reinforced who he is, claiming a label of "Outlaw Americana."
Jack is a gifted singer-songwriter whose southern Oklahoma roots started out with bluegrass and migrated to Red Dirt and other original genres. His projects include the group Wildhorse Revenant (Tidwell, Erik Davis, Lyndall Davis, and Hunter Cook) and their release Star 46, and a recent focus on solo work with the release of "I Am An Outlaw" and writing. Jack hails from Marlow, OK and has lived in Stillwater, Marlow, and Decatur at different points. Read more >>>
---
Tulsa, OK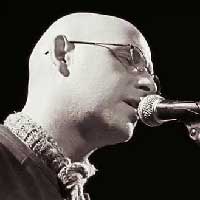 Jared is an American singer-songwriter. He made his national debut with the release of Blue Alleluia, an album produced by Russ Titelman on Walking Liberty Records. His third album, Dirt on Your Hands, received rave reviews in 2017: "Like Chris Stapleton or Margo Price, Jared Tyler has survived the mainstream Nashville gloss and delivered a heartfelt tribute to his roots. There's not much more to be said than Dirt on Your Hands is a really enjoyable country album, and even more so if you've spent time on the southern exposure of the Great Plains" (Shawn Underwood, Twangville).
Tyler has been the supporting act for many artists and bands such as Emmylou Harris, Nickel Creek, Merle Haggard, Wilco, Shelby Lynne, Dave Wilcox, Shannon Lawson, John Hammond and Willis Alan Ramsey. As well as touring with Malcolm Holcombe, Tyler has recorded with Holcombe (playing dobro, baritone resonator, mandola, mandolin, and providing harmony vocals), Shannon Lawson, The Tractors, Jelly Roll Johnson, bassist and producer Dave Pomeroy, and producer Scott Harding, EmmyLou Harris, Mary Kay Place, Dave Wilcox, and others. Read more >>>
---
Tulsa, OK
Born in Holland, Casey came to the Los Angeles area at age five. He studied classical piano as a child, then took up the bass guitar. By 1961, he was singing and playing bass professionally in his band, The Vibrants. They did a six-year run at The Cinnamon Cinder in Long Beach, where Bob Eubanks booked popular acts into this young adult night club like The Dave Clark Five and The Rolling Stones in their first LA area appearance. Of course, they had their own band, but The Vibrants also backed The Coasters, 'Little' Stevie Wonder and Jerry Lee Lewis among many others – what you did in the 1960's. Casey went on to become part of Linda Ronstadt's band alongside Glenn Frey and Don Henley. After working with Bill Medley of the Righteous Brothers, he moved to Tulsa in '75 to work with Don Preston of The Shelter People. In the mid 90's, Casey joined forces with Steve Ripley, Ron Getman, Walt Richmond and Jamie Oldaker to form The Tractors. Casey continues to write and record with friends and is one of the core players who define the "Tulsa Sound." Read more >>>