Dr. Joaquin Rivaya-Martinez
Associate Professor of History, Texas State University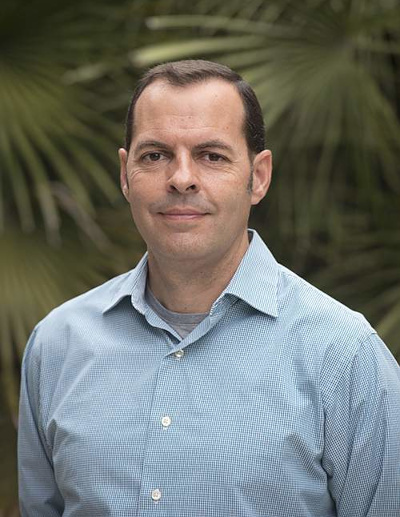 A native of Asturias in northern Spain and distinguished professor, Dr. Rivaya-Martínez specializes in the indigenous peoples of the U.S. Southwest and the Great Plains during the eighteenth and nineteenth centuries. His training in anthropology and history, along with his ability to read Spanish, French, and English, permit him to approach the subject with a broad perspective. He has conducted extensive archival research in Mexico, Spain, France, and the United States, accessing a massive corpus of non-English-language original sources, some previously untapped. He will share with the audience in the Quanah High School Auditorium what he has learned after more than 20 years studying Comanche history.
His analyses of the documentary record and his interpretations of the past incorporate ethnographic, archaeological, linguistic, and environmental evidence, as well as interviews with contemporary consultants. Dr. Rivaya-Martínez uses qualitative and quantitative analyses to cement his theories, paying attention to indigenous voices and perspectives from the past and from the present. His scholarship focuses primarily on the Comanches, whose actions influenced decisively the history of a vast expanse on both sides of the Rio Grande.
He has conducted his research in close contact with members of the Comanche Nation of Oklahoma. His ongoing book manuscript explores pre-reservation Comanche practices of captivity, slavery, and incorporation in an attempt to ascertain how such practices have influenced the history of Comanches and their neighbors, paying particular attention to the experiences of captives themselves. The book will offer an explanation of Comanche history that diverges significantly from some of the interpretations currently in vogue. It will also contribute to the theoretical debates on captivity and slavery in indigenous societies by presenting a longue durée case study rich in quantitative data and incorporating analyses of the findings in a cross-cultural perspective.
Dr. Rivaya-Martínez holds a B.A. in History from the Complutense University of Madrid, M.A. and Ph.D. degrees in Anthropology from UCLA, and he was a postdoctoral fellow at SMU's Clements Center for Southwest Studies.
He will speak at 2:15 PM on Friday, June 18, in the Quanah High School Auditorium. Our distinguished guest will address how the Comanches related to the land and made use of natural resources before they entered the reservation in 1875. Photos and maps of important Comanche sites and landmarks on both sides of the Rio Grande will be shown.
Web page: Texas State University, History Dept.