Hillbilly Weed
Local supergroup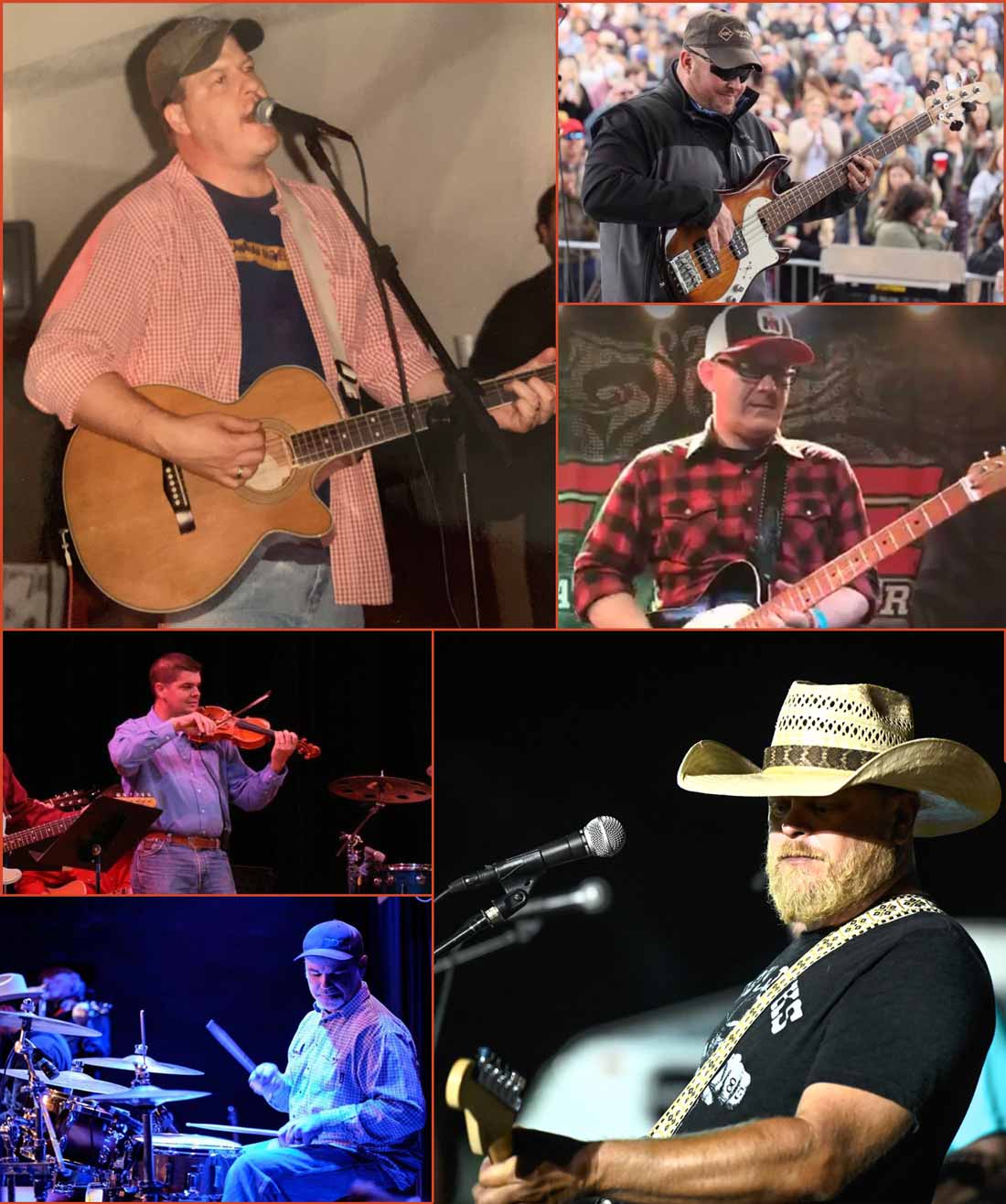 Hillbilly Weed is Jason Swindell on rhythm and vocals; Chad Robinson, rhythm and vocals; Jason Newton on drums; Craig Tally on bass; Brent Smith on fiddle, mandolin, and vocals; and Mike Barnett on lead guitar.
The story of this local country super-group begins with Jason, who is originally from Quanah, graduating in 1991 and moving to Lubbock to attend Texas Tech University shortly thereafter. As so often happens, musicians locate each other and it wasn't long before Jason, Jeff Knight (QHS '89) and Chad Robinson started playing together and improving their craft around Lubbock in local clubs and private parties. After the guys went their separate ways, Jason and Jeff formed a band called Careless Weed that would play in Quanah.
Chad, who hails from - and lives south of – Gould, graduated from Gould HS and then spent his last 2 years at Hollis HS, where he graduated in 1992. He lived in Lubbock from 1998-99 where he met Jason Swindell and Jeff Knight and then started Hillbilly Stu and been has been playing ever since. Chad is a farmer/rancher along with his brother and is married with three girls.
So in a classic band name mashup, Saturday night the band will operate as Hillbilly Weed to celebrate getting back together again. The group got together in Quanah at the Old Bank Saloon in December 2018 and played a show for the first time in 12 years. Jason and Chad will be backed by Lubbock natives Jason Newton, Craig Tally, Brent Smith, and Mike Barnett and are looking forward to seeing old friends.